Bag of Popcorn Costume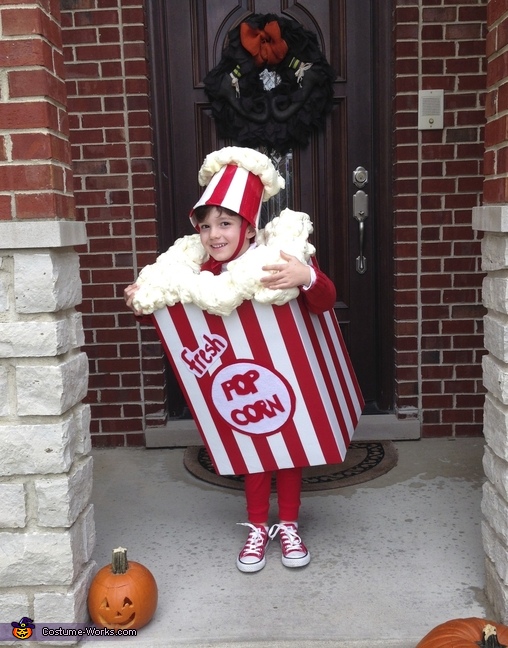 Bag of Popcorn
A word from Amy, the 'Bag of Popcorn' costume creator:
My son, Miles (4), had the idea to be a bag of popcorn after attending a friend's movie themed birthday party...in MARCH! I tried to convince him to be Olaf as Halloween drew closer, but Miles held firm! So glad he did!
We used a large cardboard box, red and white duck tape to stripe the box, felt and glue for the 'fresh pop corn' logo and Great Stuff spray insulation. For the hat, I used a paper paint tub and covered that with the duck tape/spray as well. Total cost was about $12 and just an hour or two of work.