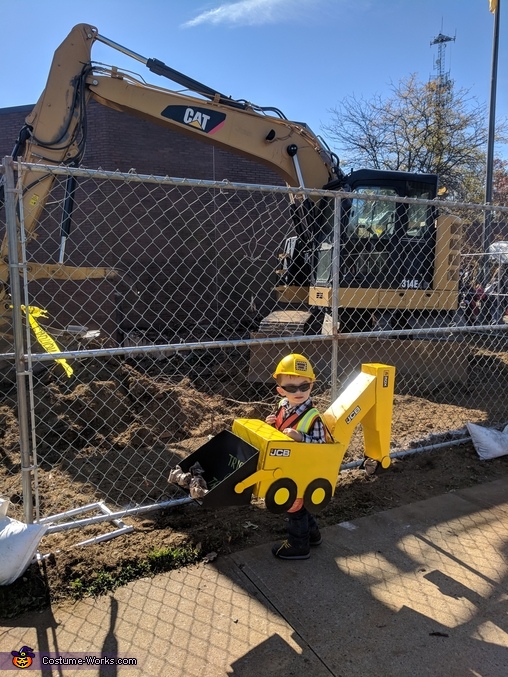 Backhoe with an Excavator
More views:
(click to enlarge)
A word from Heather, the 'Backhoe' costume creator:
My entry is my 2.5 year old's costume, a backhoe. My son's name it Alex and he loves trucks. He has a speech disorder called Apraxia. This is a motor planning disorder where he understands everything...
Read more »