Back to the Future Family Costume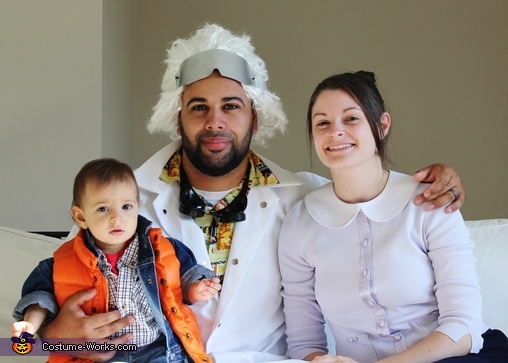 Back to the Future
More views:
(click to enlarge)
A word from Eric, the 'Back to the Future' costume creator:
We wanted to start a tradition with our daughter for Halloween, and decided that we were going to create family costumes every year - and kicked it off with one of our favorite movies!

We tried to find costume pieces that resembled the outfits the characters wore in the film, and I built the Delorean out of scrap wood, PVC, wires, and some neon lights. It even has a light-up speedometer that displays "88" mph!

The total cost was probably around $60 - $75, most of the costume items were bought fairly inexpensively on Ebay.

Now Marty, Doc Brown, and Lorraine are ready to trick-or-treat!