Baby Ursula Costume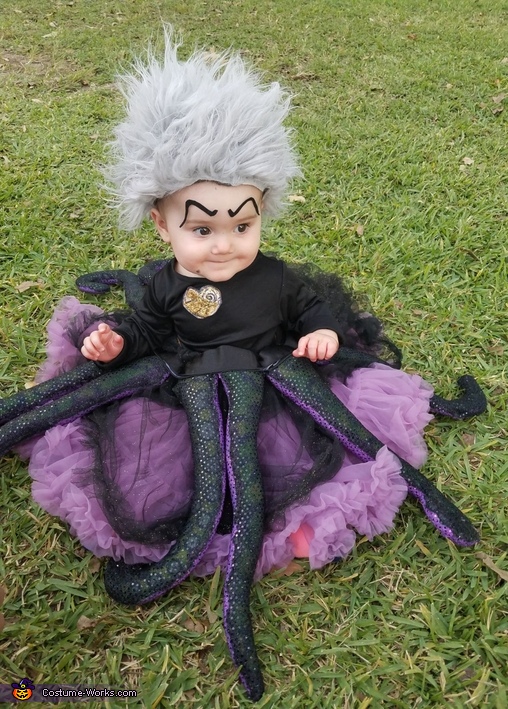 Baby Ursula Costume
More views:
(click to enlarge)
A word from Laura, the 'Baby Ursula' costume creator:
Halloween has always been my favorite time of the year. This year, however, being a new mama, I started panicking on what to dress my baby as. Felt like there was a lot of pressure from the family since they are all halloween fanatics. My mom really really REALLY wanted my baby to be the little mermaid since I had a water birth. Water baby..mermaid..I get it. Haha But I decided to do something a little different. Ursula, the sea witch just seemed like a better idea. Haha

With the help of a good friend, a witch dress, my little brother's octopus plush and a visit to hobby lobby, I am very happy with the turnout of the costume. It took a day to make it and only cost about $20! The black witch costume and tutu from goodwill, fabric for the tentacles and black felt for the eyebrows from hobby lobby, I already had a furry pillow and tights to make the wig and my sweet lil bro let me dismember his favorite octopus plush (I will replace haha). I'm sorry I didn't take pictures of step by step process! Anyway, hope y'all enjoy my baby's first halloween pictures!