Treasure Troll Baby Costume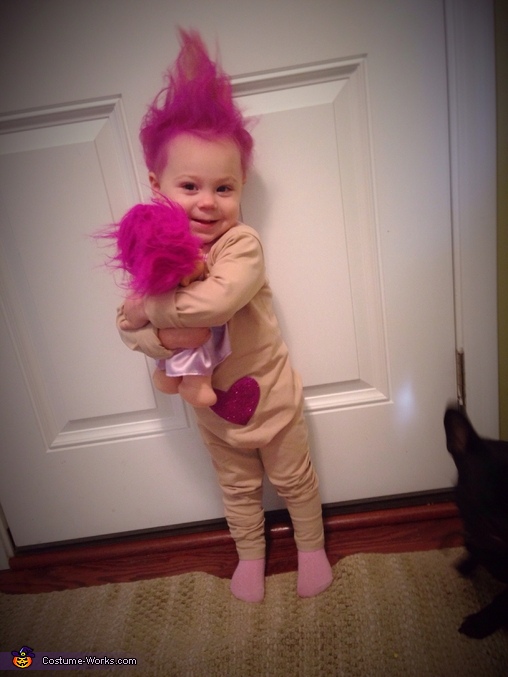 First day wearing our Treasure Troll costume!
More views:
(click to enlarge)
Put this costume together: *
A word from Alexis, the 'Treasure Troll' costume creator:
Arianna is wearing a Treasure Troll costume, she's one year old. The idea came about when we bought a Treasure Troll Doll at a yard sale this fall. She instantly loved the thing! So I thought what a great idea! She can be a Treasure Troll! I purchased the unitard from an online dance supply store and sewed on a sparkly foam paper cut out in the shape of a heart for the "gem" or belly button. We teased her hair and sprayed it with colored hair spray to match the doll. And that's pretty much it! She loves doing her hair!