Baby Squirrel Costume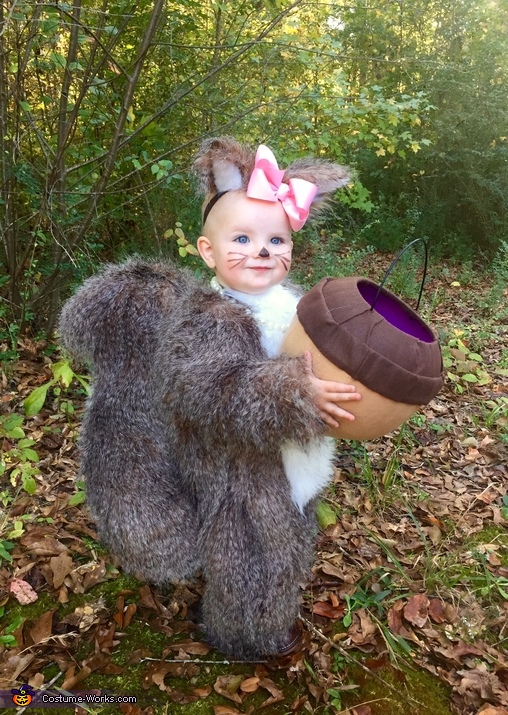 Giant acorns are her favorite!
More views:
(click to enlarge)
A word from Amy, the 'Baby Squirrel' costume creator:
My 15 month old daughter is always picking up acorns. She has a handful, or two, every time she is outside. It was perfectly fitting for her to be a squirrel for Halloween this year. She loves her costume too! I made it with no type of pattern just based on her measurements. She wears a pink bow on one ear and her squeaky shoes with her costume too so she even sounds like a chattering little squirrel. I covered a jack-o-lantern in tan and brown felt to look like an acorn. I also sewed an acorn to attach to her pacifier. She looks like she's carrying an acorn in her mouth. Every one is completely smitten by her walking around with that fluffy tail and adorable little whiskers drawn on her face.