Baby Scarecrow Costume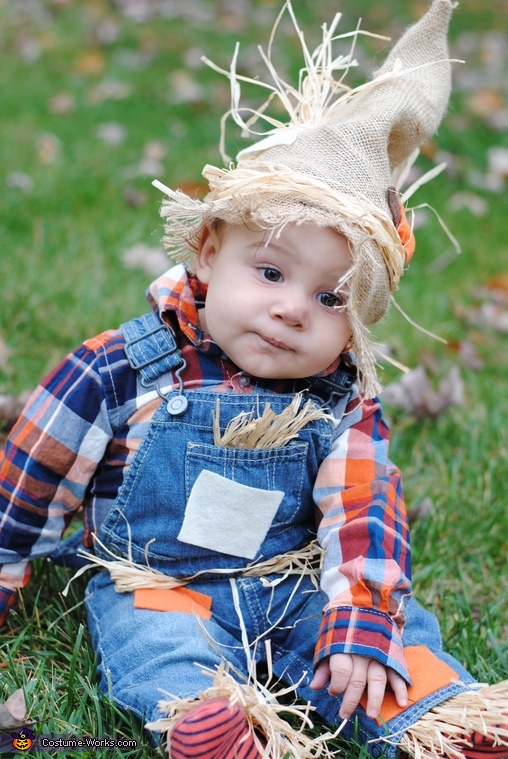 Baby scarecrow
More views:
(click to enlarge)
A word from Joshua, the 'Baby Scarecrow' costume creator:
This costume idea came from my wife Tracie. We decided to make it for our 5 month old. Basically pulled out the sewing machine and hot glue gun and started just running with it. We bought flannel shirt, overalls, felt, burlap, and raffia. We cut pieces of felt and hot glued to overalls. Took the raffia and hot glued pieces into the front pocket and made it with some more pieces of raffia. To get the raffia on the bottom of the pants, we hot glued a bunch of pieces to a piece of felt then glued it to the inside of the overalls.
For the hat: Measured baby's head and cut a piece of burlap. I used the sewing machine to sew it together, frayed it on the ends. Hot glued some raffia in places and sewed some pieces of felt on for the patches.
Add a little of mom's brown eyeshadow on baby's nose.