Baby Mysterio from Spider-Man Costume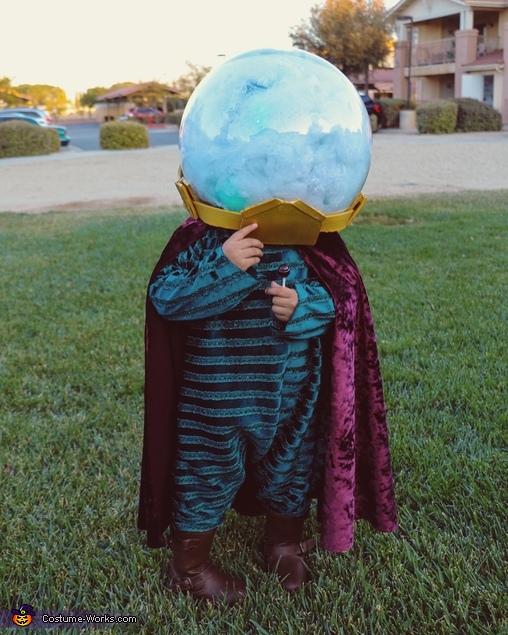 Baby Mysterio from Spider-Man Costume
More views:
(click to enlarge)
A word from Daisy, the 'Baby Mysterio from Spider-Man' costume creator:
Im a huge Jake Gyllenhaal fan so he was my inspiration. I wanted to recreate one of his greatest roles and I figured why not Mysterio. Go big or go home right? I wanted to make the costume comfortable for my baby since Halloween night is usually cold, so I knew I wanted her costume to fit like a one piece/onesie.

I bought the green and purple velvet fabric at Joann. At first I wasnít sure if I was going to create the headpiece but the costume didnít feel complete without it. I purchased a 12 inch acrylic glass globe online. Then I used foam for the neck brace and painted it gold with acrylic paint. I glued cotton on the inside of the helmet to give it a mystic/foggy appearance and added some green LED lights. Iím pretty happy with the outcome! And Iím glad my daughter loved it! Overall, the message I wanted to share with her is to never limit herself and to go beyond her imagination!