Baby Mjolnir and Thor Costume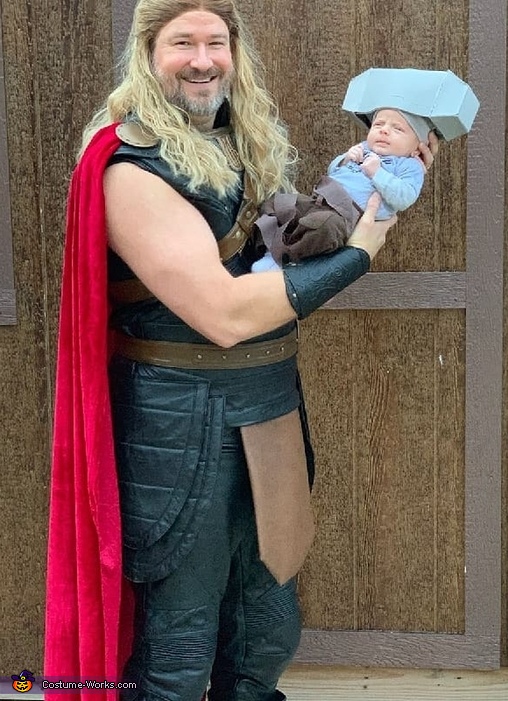 Thor and his mighty hammer Mjolnir
More views:
(click to enlarge)
A word from Jeff, the 'Baby Mjolnir and Thor' costume creator:
I am wearing the Thor costume which is custom made out of leather and velvet for the cape. My 6 week old son Blake is wearing the costume of Thor's Hammer Mjolnir. The headpiece is made of 2 mm craft foam and has the details of the full sized Mjolnir. He is wearing a shirt made by my cousin Bonnie on her Cricut. The shirt says "My Daddy is worthy to lift Mjolnir".

The idea came from my love of the Thor character and when Korg in the movie Thor Ragnarok says that Thor has a special relationship with his hammer.