Baby Mandrake Costume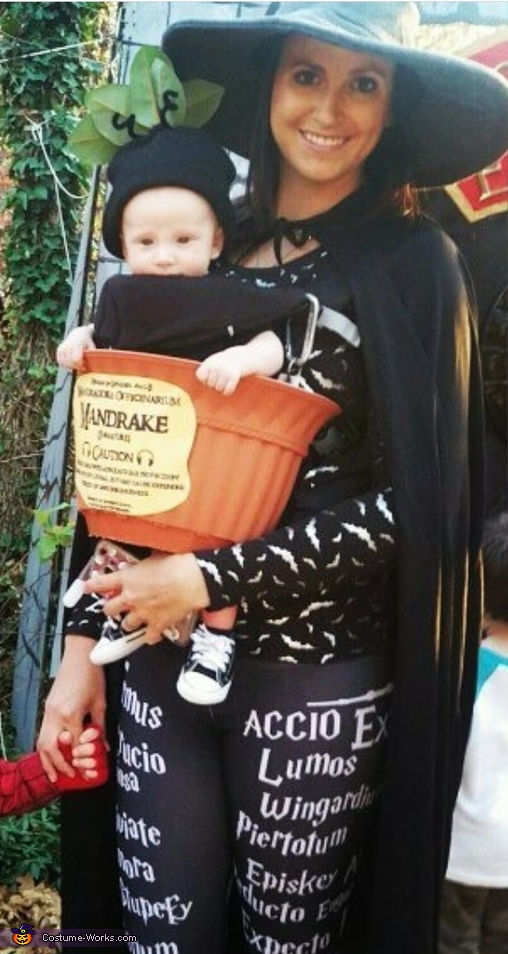 Baby Mandrake
A word from Vanna, the 'Baby Mandrake' costume creator:
My son Tristan is the baby Mandrake from Harry Potter and I'm the one holding him. Made with a baby carrier and a plastic planter cut in half. Made his beanie by cutting a little hole on top and hot gluing some leaves to the top. The sign is just printed out explaining what a baby Mandrake is in scientific terms.

We came up with the idea because we were going to a Harry potter themed costume party.