Baby Burrito Costume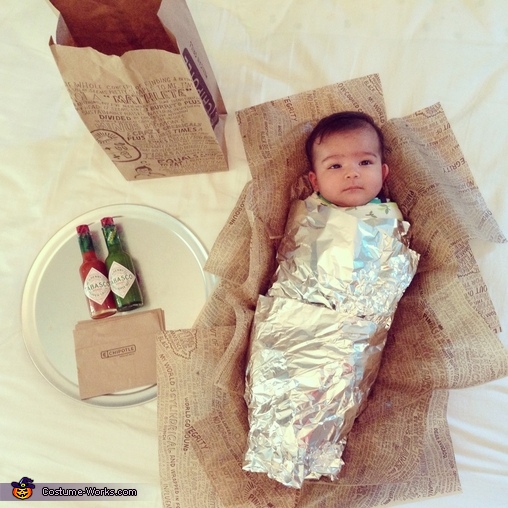 our favorite boy becomes our favorite food.
A word from Mariam, the 'Baby Burrito' costume creator:
This is my son Zane, he is constantly wrapped in a swaddle, so the idea to turn him into a burrito came easily! I tend to go crazy with my ideas though, so I went to Chipotle and begged the manager for a tray and the paper the line their baskets with. He agreed (after a lot of persuasion), I bought a couple hot sauce bottles, and there you have it!