Avocado Theme Costume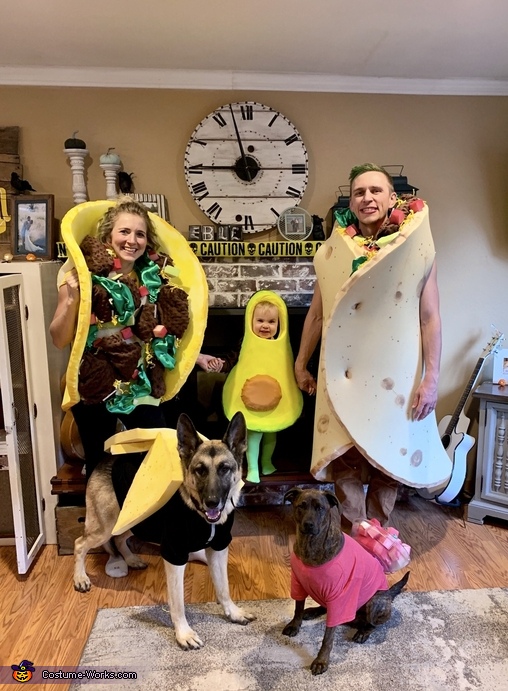 What goes with avocados????
A word from Jordan, the 'Avocado Theme' costume creator:
Our daughter (almost 2y/o) is obsessed with avocados. She has to have it with every meal. So we based the entire theme around her, mom and dad are a taco and burrito and the dogs are chips and salsa. The costumes are composed of memory foam mattress toppers, fabric, paint, foil, paper strips, some other craft items found at the dollar store, and about 30 sticks of hot glue! Who is ready for some Mexican food!?