Avengers Family Costume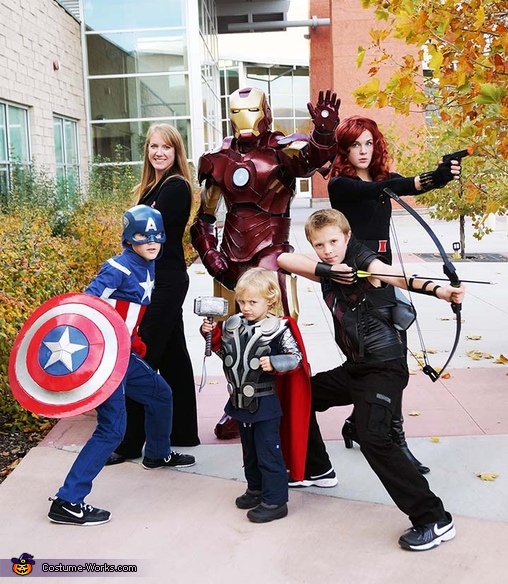 Avengers Family Costume
More views:
(click to enlarge)
A word from Brian, the 'Avengers Family' costume creator:
Every year our family chooses a movie to base our Halloween costumes on.
This year we chose The Avengers.
We created Iron Man, Black Widow, Hawkeye, Captain America and Thor.
My wife is going as Pepper Potts.
Iron Man' s helmet was made with pepekura/bondo following boochieboy814 extensive instructions.
The armor is made using foam.
Captain America's helmet and shield and helmet are foam along with Thor's shield.
The remaining material based were costume parts were done by my amazing wife using various patterns by her own design.