Arthur and D.W. Costume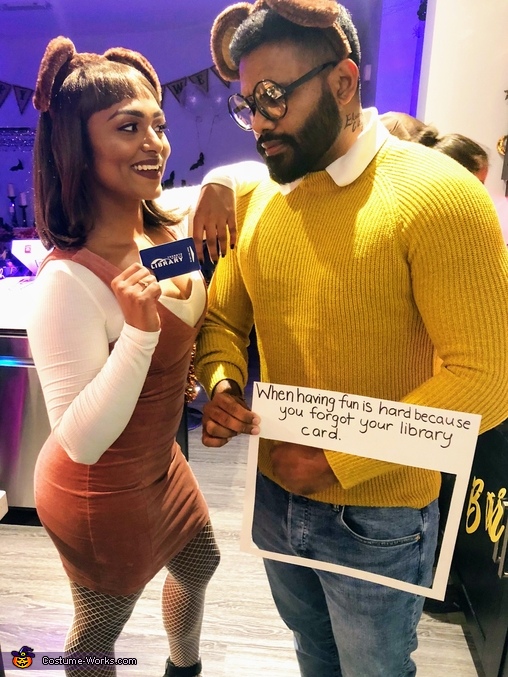 Having fun isnít hard if...
More views:
(click to enlarge)
A word from Jessika, the 'Arthur and D.W.' costume creator:
We are the older version of Arthur and D.W. from the TV show Arthur. We recreated some popular Instagram memes by making meme boards with construction paper. We bought monkey/bear ears to resemble aardvarks. DW is wearing fishnet stockings and high heels to have a more grown up look and Arthur has a tattoo of the city he is from (Elwood City). We both feel very strongly about the library ! Remember , having fun isnít hard if youíve got a library card!
https://instagram.com/jessiikat