Alfred Hitchcock's The Birds Tippi Hedren Costume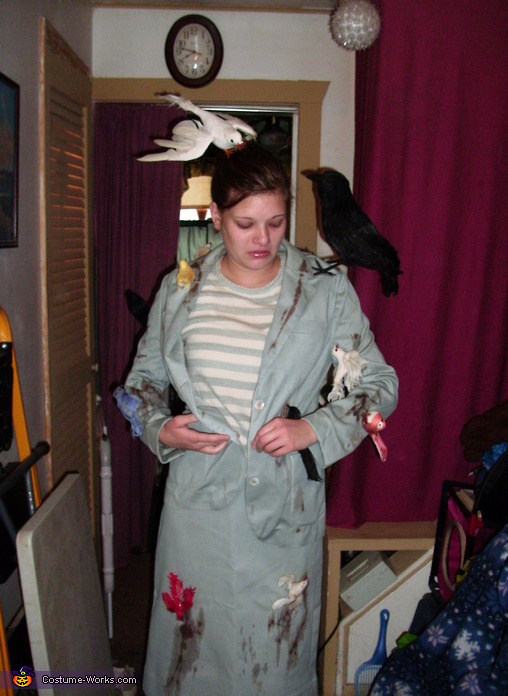 Alfred Hitchcock's The Birds
More views:
(click to enlarge)
A word from Shannon, the 'Alfred Hitchcock's The Birds' costume creator:
I love Alfred Hitchcock & this movies a classic, so I bought a few fake birds, found the 3 pc outfit at salvation army (it is from late 60's), got fake blood. Total cost for this costume was about $22.
The most expensive was for the birds, but I bought them when I had 40% off coupons so they were between $1-$5. Then to make it more interesting I had a small hand held tape recorder that I would play.....I had copied the sounds of the birds actual attack from the movie over & over so this way it made the costume that much cooler.