Albus DumbleDora the Explorer Costume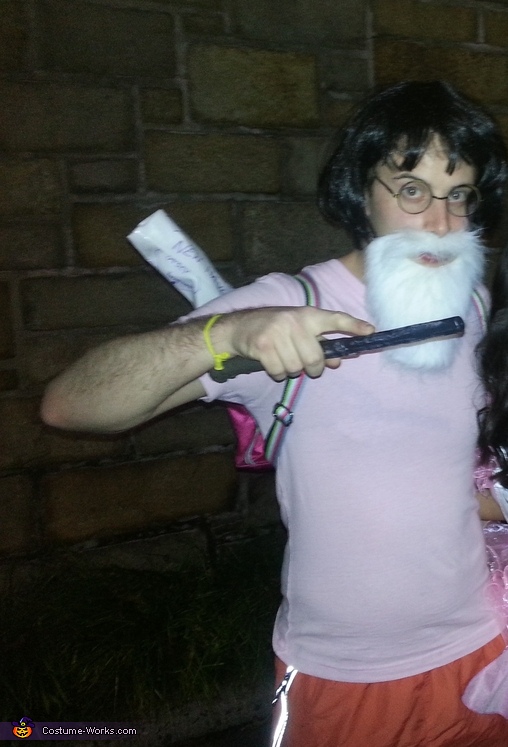 Dumbledora the Explorer
More views:
(click to enlarge)
A word from Philip, the 'Albus DumbleDora the Explorer' costume creator:
I am wearing the costume.

The costume is simple - I am a combination of Albus Dumbledore from Harry Potter and Dora the Explorer, from the Nick Jr. Show. A bit of a play on words.

So, to put the costume together, I basically dressed like Dora the Explorer - Pink T Shirt, Orange Shorts, Pink Backpack. I put a smiley face on the backpack, and stuck a rolled up map that I made in the backpack. I made a yellow bracelet, that Dora often wears. I also wore neon socks, similar to those that Dora wears. Not to mention, I put on a Dora wig that I purchased at a Party Store.

So now you have a Dora outfit. The best part is combining this with the Dumbledore. For the Dumbledore, I bought some Harry Potter glasses similar to those that Dumbledore wears, a white beard. I then purchased a Harry Potter wand from a party store.

So basically, what you have is Albus Dumbledora the Explorer.

Enjoy!!!