Aladdin Costume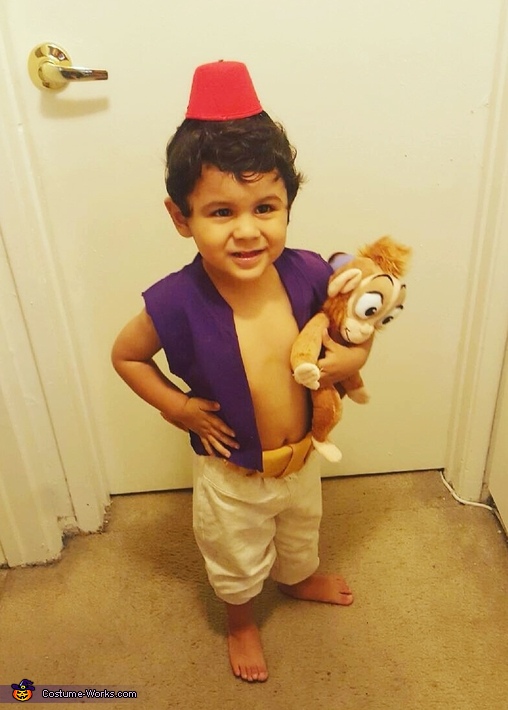 Aladdin
A word from Ashley, the 'Aladdin' costume creator:
my son Spencer-Felix is wearing the aladdin costume. We started watching the movie together and he loves it. So i decided to make it thinking it would be simple and cute.

The only thing i bought was the pants (from the girls clearance section) i rolled them up to his knee since they were so long! I made his belt out of a piece of cardboard and some old fabric i found at my parents house. I wrapped the small piece of cardboard with the fabric to keep the shape. Then i used some velcro to secure it in the back.

For the vest i cut the sleeves off a purple shirt. Then i cut the shirts length a few inches since it was too long. Fibally i cut the shirt down the center and folded the edges enougho be open and i sewed it up!

For the hat i used a little sample cup from my work and glued red felt too it. I used hairpins to secure it.