Aladdin and Jasmine Costume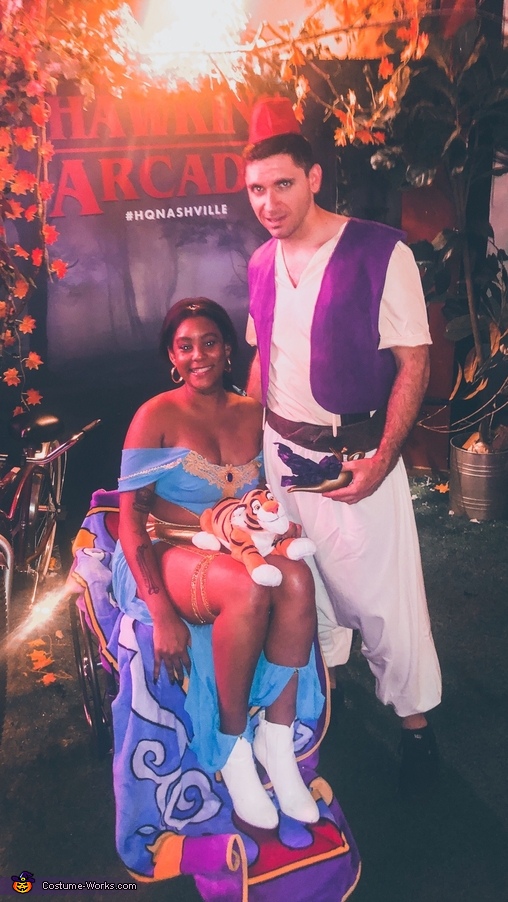 Aladdin and Jasmine Wheelchair Costume
A word from Amber, the 'Aladdin and Jasmine' costume creator:
This year we were Aladdin and Jasmine! It is our first year doing a couples costume and we wanted to incorporate my wheelchair into the costume!

My boyfriend turned my chair into a flying magic carpet. He purchased plywood, and then had the plywood cut down to extend my wheelchair. He used 5/16th screws, a washer and a matching hex nut (x4) to secure the wood extension to my footplate. He used a similar method to attach an extension to the backrest of the chair. He then used velcro to attach a blanket decorated as the magic carpet to the sides, back extension and foot extension of the chair.