Al and Peg Bundy Costume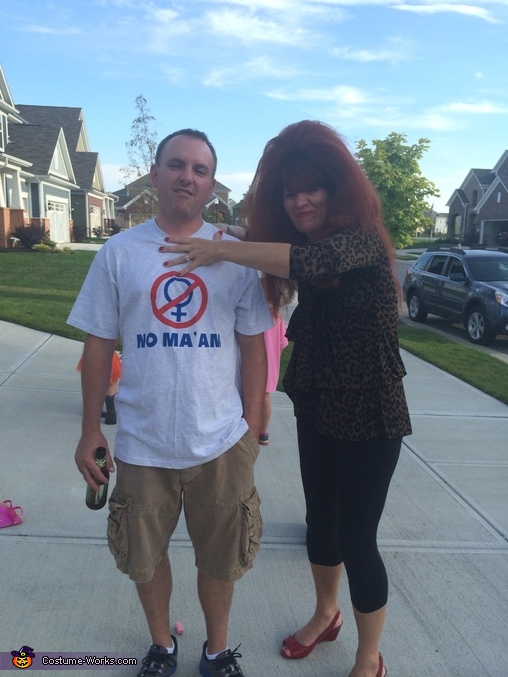 Al and Peg Bundy
A word from Julie, the 'Al and Peg Bundy' costume creator:
I am wearing a leopard dress that I simply cinched up and belted, my black running tights, red patent leather shoes that were in my closet, and 80's inspired jewelry from a garage sale. The red nails are courtesy of me. I spent $20 on the wig and that was the most difficult and important part of the costume and required a long and intense internet search.
My husband is wearing his No'Maam shirt that he has had for 15+ years and the look on his face is pure Al Bundy.
I won the best costume award for Peg Bundy!
Super fun, super easy, and super cheap with a total cost of $25!