Airship Captain Costume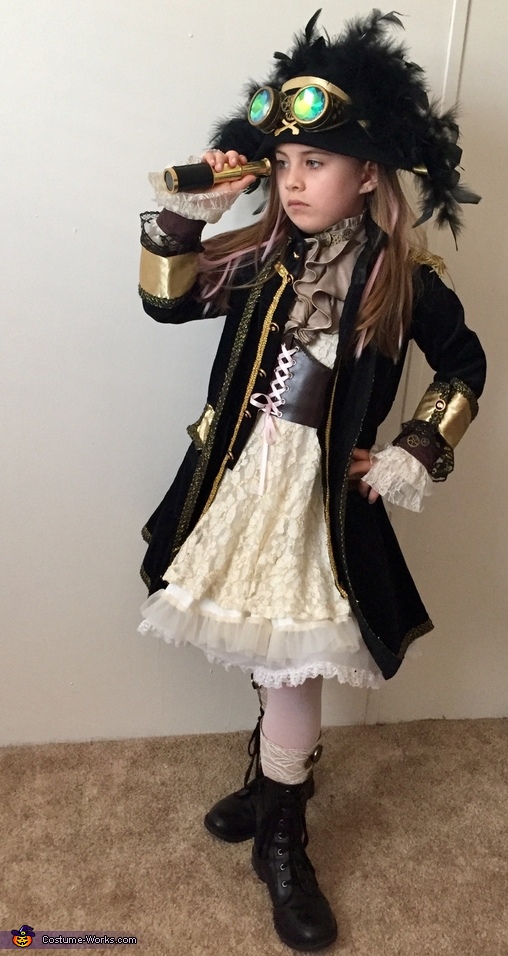 Searching the skies for the next stop!
More views:
(click to enlarge)
A word from Kira, the 'Airship Captain' costume creator:
Luna here, is a fierce steampunk pirate!
We got the idea after a friend gave us this coat to be a frilly pirate.
I figured we could take it in a more creative direction by adding some industrial steampunk style!
Started with pairing our lace dress with a removable ruffle Dickey and clock gears around the neck. Then a kid tailored leather belt with pink ribbon lacing. Gave the dress extra poof underneath and added lace wrist cuffs with gears. Then made some removable burlap & lace boot cuffs, also with clock gears.
The 2 guns were painted over nerf dart guns in an antique metal fashion!
We also added an antique spyglass and a pair of kaleidoscope goggles...