Ace Ventura Pet Detective Costume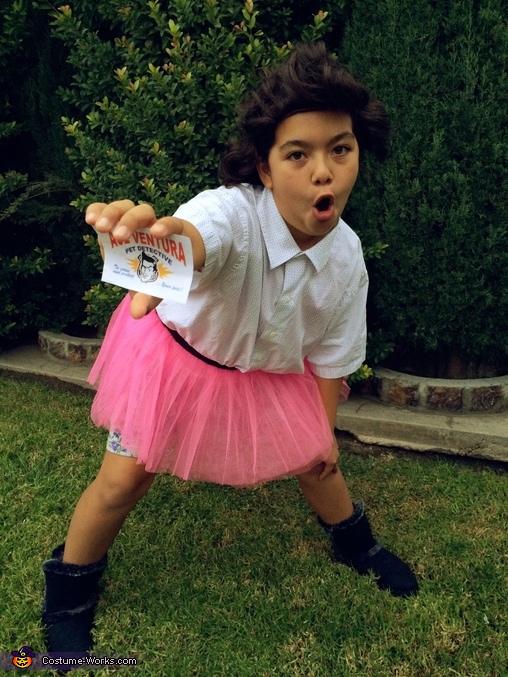 'I'm ready to go in, Coach!'
A word from Cristina, the 'Ace Ventura Pet Detective' costume creator:
My daughter became an Ace Ventura fan this year and instead of dressing up as a Disney princess, she decided on dressing up as Ace. We are proud parents, of course :D.

She ran her first Color Run this year and I bought the pink tutu from that organization. Everything else was found at thirft stores and she got the wig from Kmart.