80's Aerobics Instructor Costume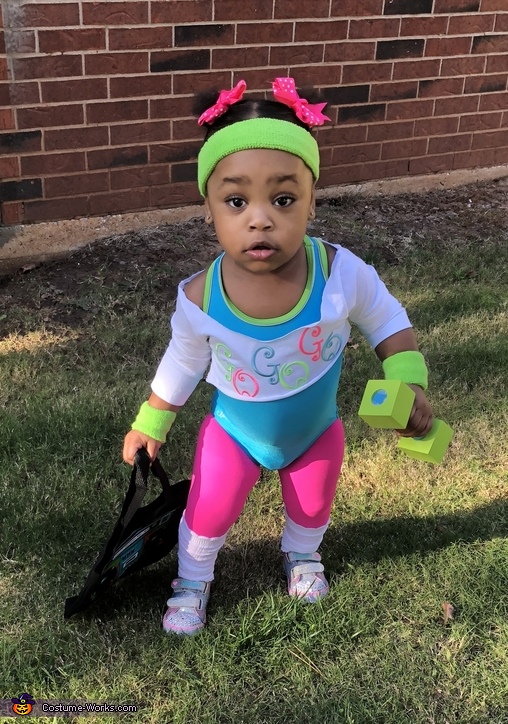 80's Aerobics Instructor Costume
More views:
(click to enlarge)
A word from Franshesca, the '80's Aerobics Instructor' costume creator:
This is my one year old daughter, Kenzie. I wanted to dress her up based on her personality. She loves to dance and imitate others exercising. I was an 80ís baby...so there came the idea of an 80ís aerobics instructor.
I was on a hunt to find neon items to put the costume together (harder than I thought). I found the blue speedo swim suit at re-sell store for kids for $7, ordered the green headband and sweatbands from amazon for $10, pink tights from eBay for $7, and the pink bows at Walmart for $1 for both. I ended up making the leg warmers by cutting up a pair of $1 socks from Walmart and same with the shirt but for $3. I found the iron on letters for 39 cents at Hobby Lobby Craft Store along with a small canvas bag ($2) to carry her treats. I got an image online and customized it then printed 2 5x7s to safety pin to the bag. The dumbbell was just 3 of her soft blocks hotglued together. The look was complete with her favorite Twinkle Toes shoes!