X-Men Superheroes Group Costume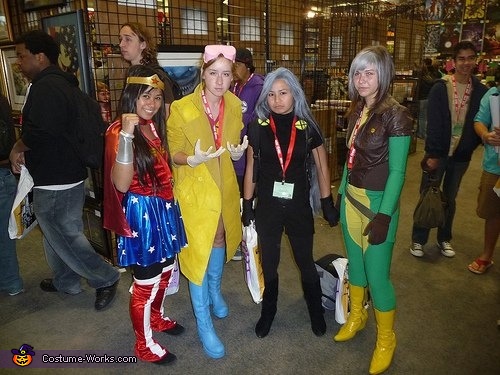 X-men... women.
A word from Tessara, the 'X-Men Superheroes' costume creator:
(from left to right) Wonderwoman, Jubilee, Storm, Rogue from the X-men. All of us friends like to have themed outfits for Halloween, so we thought of SUPERHEROES!
It took various types of skill to make each outfit.
I am dressed as Jubilee, and for this costume there was lots of painting involved. i painted the whole coat yellow, because it was nearly impossible to find a yellow trench coat. I also painted the boots blue! and the goggles i might add. Rogues costume had a lot of pieced together fabrics, sown.