Wonder Woman Costume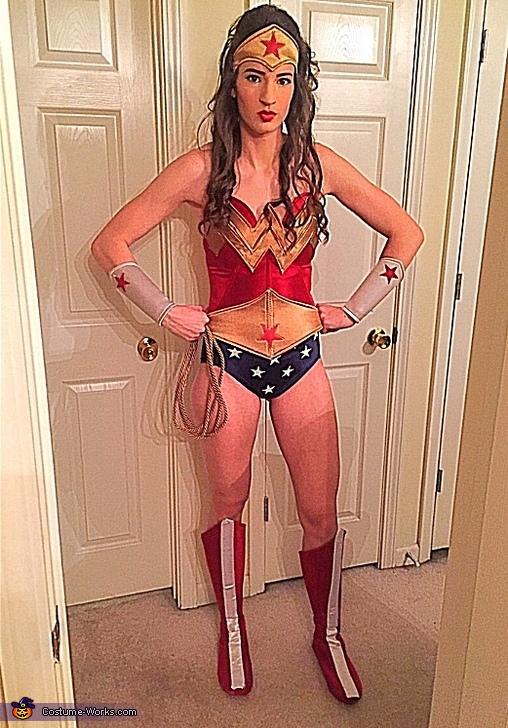 Finished Product!
More views:
(click to enlarge)
A word from Christina, the 'Wonder Woman' costume creator:
I hand made this costume for myself this year! Over the last 7 years I have made two Wonder Woman costumes, but this year I wanted to make one that really stood out! I created the entire costume from foam sheets and fabric (other misc supplies such as glue, ribbon, thread, old pair of ballet flats, bikini bottoms, and snap buttons). The overall cost was approx $100. It took about 30 hours to make, but the result was well worth it! I used duct tape to creat forms of my torso and my feet/bottom part of leg to make patterns for the foam sheets I would see together to form the corset and the boots. I have included a few photos showing the process and how the pattern was sewn together!