Wizard of Oz Costume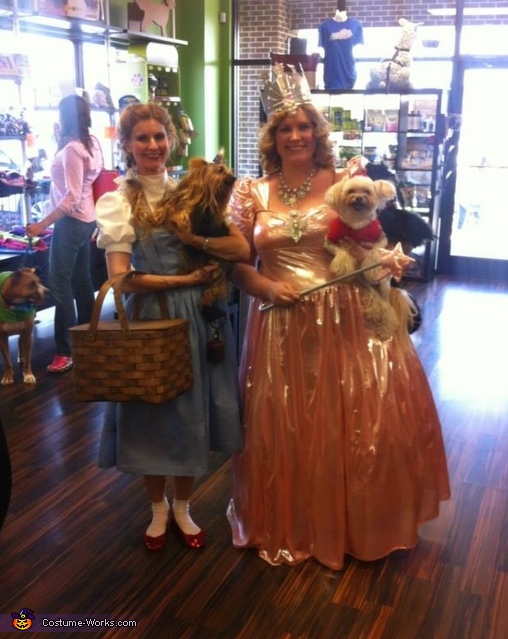 Wonderful world of the wizard of oz!
A word from Katrina, the 'Wizard of Oz' costume creator:
My mom and I decided to dress up with our dogs this year! And what better that the Wizard of oz? I was Glenda the good witch and my dog Abner was a flying monkey, my mom was Dorothy and her dog Rocko was Toto we had a great time together! Our inspiration came from my mom having a yorkie, and for my costume it was a no brainer I love all things pink and pretty! there are not Many costumes pinker or grander than Glenda the good witch!