Willy Wonka and Violet Costume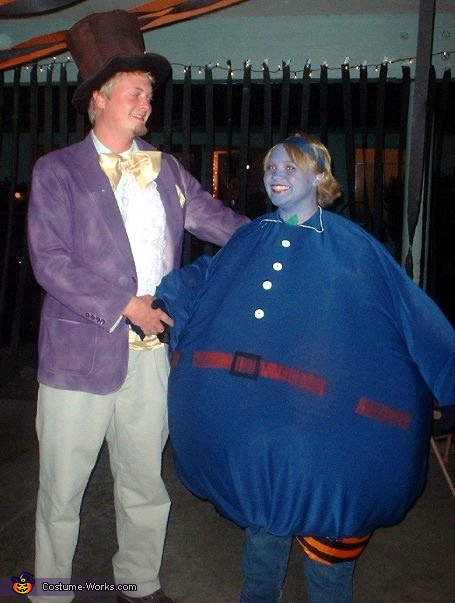 Willy Wonka and Violet as a blueberry
A word from Janelle, the 'Willy Wonka and Violet' costume creator:
I had a fabulous hat that inspired me to make a Willy Wonka costume for my husband. I spray painted a thrift store jacket and made a large tie with fabric.
For my Violet costume, I used an inflatable pumpkin costume and created a cover with stretchy blue fabric I had on hand. I painted the details except the buttons. My make-up was grease paint. Everyone loved the costumes, and the only trouble I had was the pants of the pumpkin costume would occasionally poke out of the bottom of my Violet dress.
livinggorges.blogspot.com