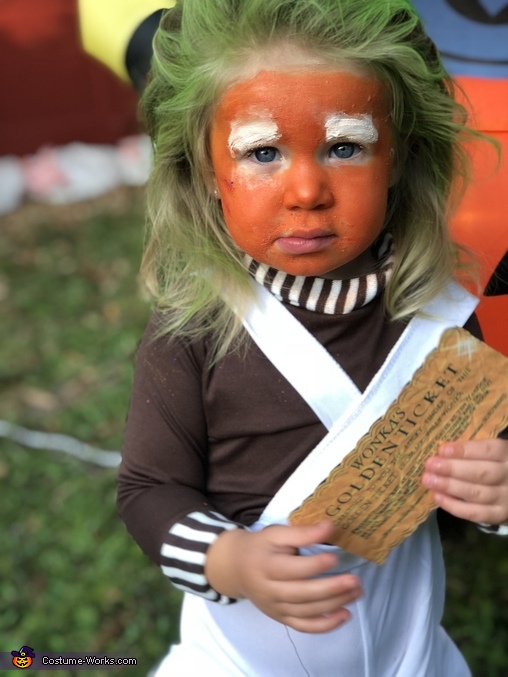 Oompa Loompa doopity do... I have the Golden Ticket for you
More views:
(click to enlarge)
A word from Lisamarie, the 'Willy Wonka, Violet and their Oompa Loompa' costume creator:
Daddy (Cyhle) is wearing the Willy Wonka costume, Toddler (Milania) is wearing the Oompa Loompa costume, and Mommy (Lisa) wore her own dress to match Violet. We ordered the Willy Wonka and Oompa Loompa costume...
Read more »