Wii Remote Costume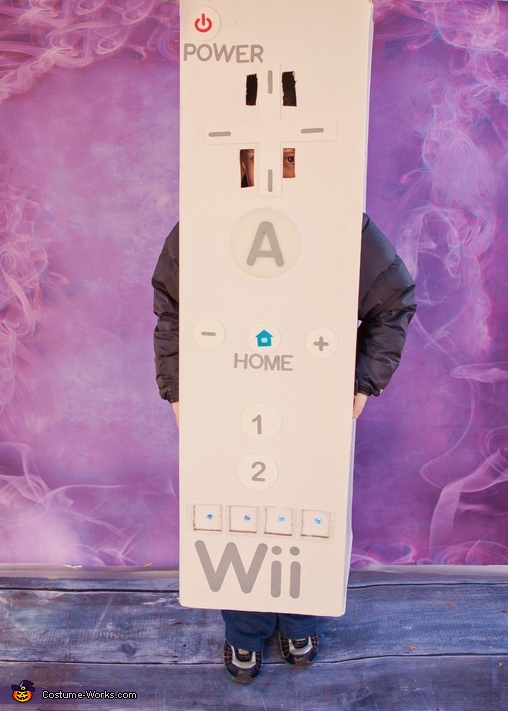 Wii Remote
More views:
(click to enlarge)
A word from Kara, the 'Wii Remote' costume creator:
My son Sam (9 years old) loves to play Wii and had the idea of being a Wii Remote.
We had so much fun creating and working on this costume together. First we had to find the perfect box. Then we covered it in white contact paper. We added all the buttons and controls cut out of foam board, the 'A' button was a coffee can lid. We cut out all of the lettering using a cricut tool. The blue lights really work! He went to a class at a local robot store and they taught him how to do the wiring.