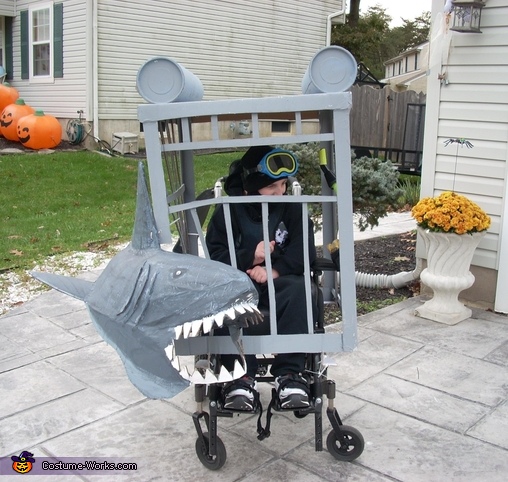 Diver in the shark cage
A word from Bonnie, the 'Shark Attack' costume creator:
My grandson is in the shark cage. He is a special needs child who can't walk or talk. His father has been making these costumes since he was little. His father makes him a part of every day life events and holloween is his best. Materials used is cardboard cut for the theme he wants, glued, painted and ties to hold onto the wheelchair. The idea came from his mother and brother because they like anything to do with the ocean.