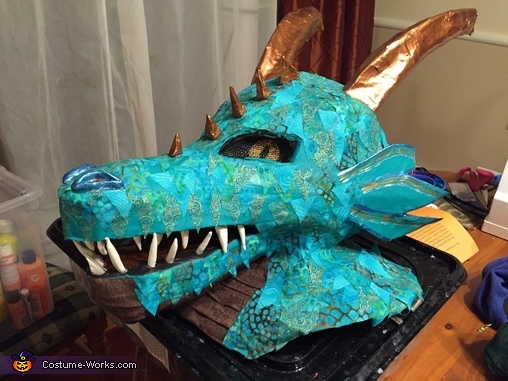 Final painted head. We used some of the same material we used for the scales and glued them on the outside of the head to make all of the scale match. Clay was used for the teeth, spikes and nostrils.
More views:
(click to enlarge)
A word from Michael, the 'Water Dragon' costume creator:
Water Dragon: A Water Dragon Costume daughter, a 10-year old girl. We recently read the book series, "Wings of Fire". A lot of the inspiration for our costume comes from a character in the book, a...
Read more »