Washing Machine Costume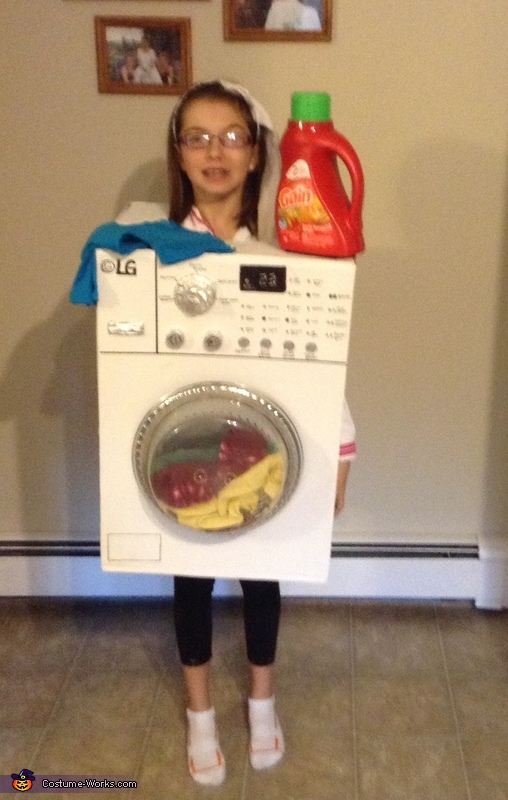 Homemade washing machine costume
A word from Deanna, the 'Washing Machine' costume creator:
My daughter, Courtney is wearing a homemade washing machine Halloween costume.
Simply used a box with a cut out for her head and arms. Painted it white and used my own washing machine as the model. A few things purchased from the dollar store including a large plastic serving plate, a microwave plate cover (glued old clothing inside these two) and some shiny stickers for the lights on front of machine. I covered different types of caps (from drinks) and pennies with aluminum foil for the knobs and buttons.
Double sided tape used to hold empty laundry detergent bottle and shirt on top of machine! We had lots of fun making it and it turned out great. We had a lot of compliments on it!!