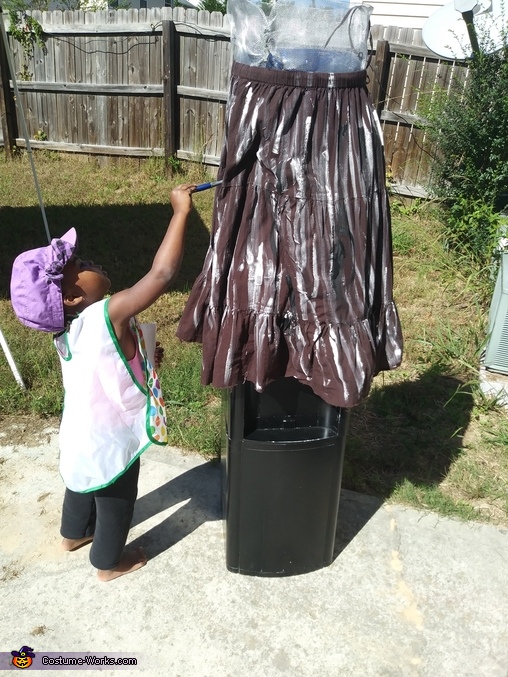 My baby painting her costume
More views:
(click to enlarge)
A word from Shemika, the 'Volcano' costume creator:
My two year old, Jana is wearing the costume. She is really obsessed with volcanoes so it was no surprise whe she said she wanted to be one for Halloween. I did trybtonchange her mind...
Read more »