Trump supporting New Candidate Costume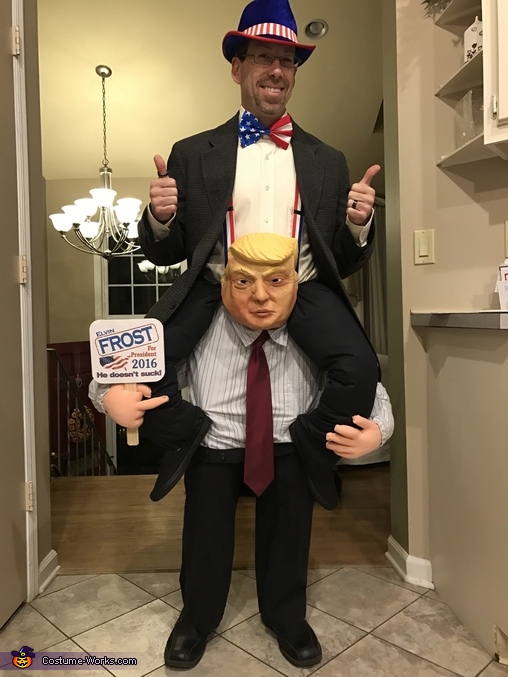 Trump supporting me on his shoulders
More views:
(click to enlarge)
A word from Elvin, the 'Trump supporting New Candidate' costume creator:
Since Trump only has a 19% chance of winning, he is now supporting me.. Elvin Frost, an independent candidate! Thanks Donald! He also speaks with crude statements only Donald could think of saying, recorded by a Trunp impersonator.
The costume, except the Trump mask, is homemade consisting of the legs from another pair of pant, stuffed and sewn to my pants which has a shirt around my thighs. Everything, including the shoes, are all sewn together to my pants.