Toy Story Soldier Costume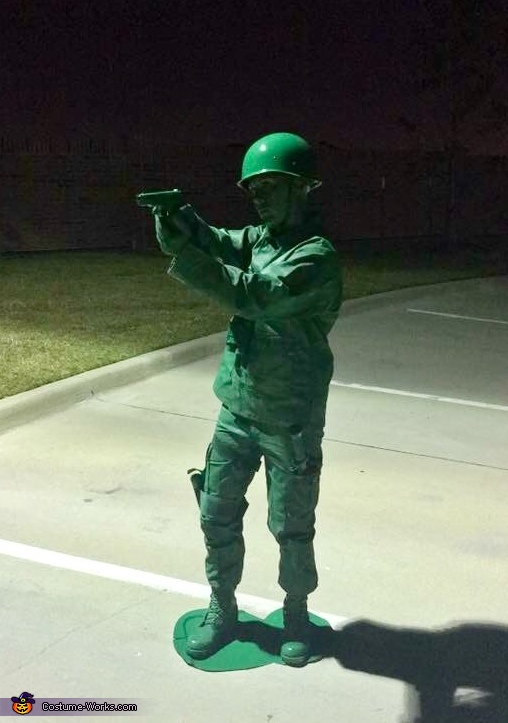 Toy Story 1
More views:
(click to enlarge)
A word from Nicole, the 'Toy Story Soldier' costume creator:
A friend of mine sent me a picture of a DIY "army" figure and my idea took off from there! Attention to detail is what made this costume and all the effort put into it definitely paid off! :)

It took a lot of paint and patience. I started at the Army Surplus store for some used BDU's and the helmet. Being a Air Force Veteran I also had a few things I used for this costume. I would be more than happy to give a step by step how to for this costume because there are a lot of steps and tricks to this costume. And now that I have done it there are a few things/tips I would recommend changing. But at the end of the day I took (no lie) hundreds of pictures with people both nights! It was a huge success and I loved it. Halloween is still my favorite time of the year!