Toy Soldier from Toy Story Costume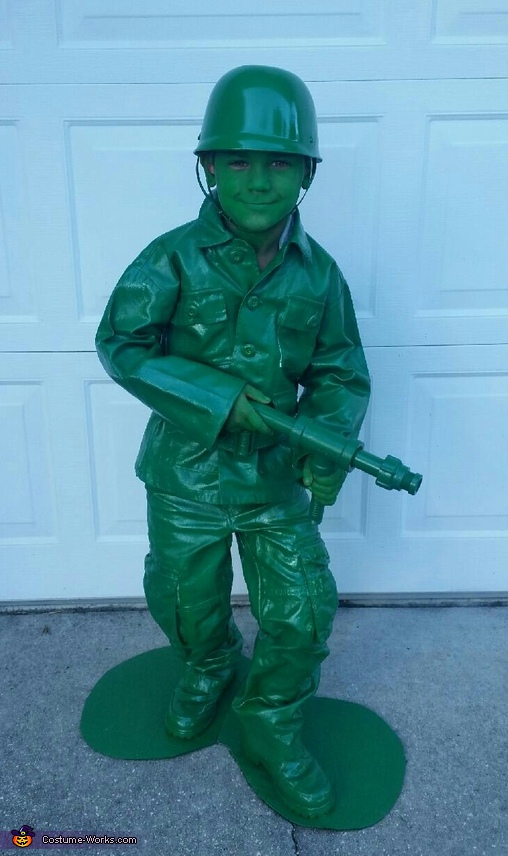 Myles the 'Toy soldier'
A word from Dianna, the 'Toy Soldier from Toy Story' costume creator:
Myles
We love the movie Toy Story

Took me 2 weeks to make. Found items (jacket,pants,shoes,hat) at thrift store. Went to home depot and in piping/sprinkler aisle we pieced together to make the "flame thrower".
Used a qt of white gloss latex paint (2 layers)
Then 4 cans of spray paint (2 layers)
Bought a door mat from home depot and cut the shape for his feet and screwed it to bottom of boots.
Its heavy, stiff, and waterproof but you have to be a "trooper" to wear it and he nailed the part!!!
Lots of great memeories from this one.