Toddler Beauty Pageant Queen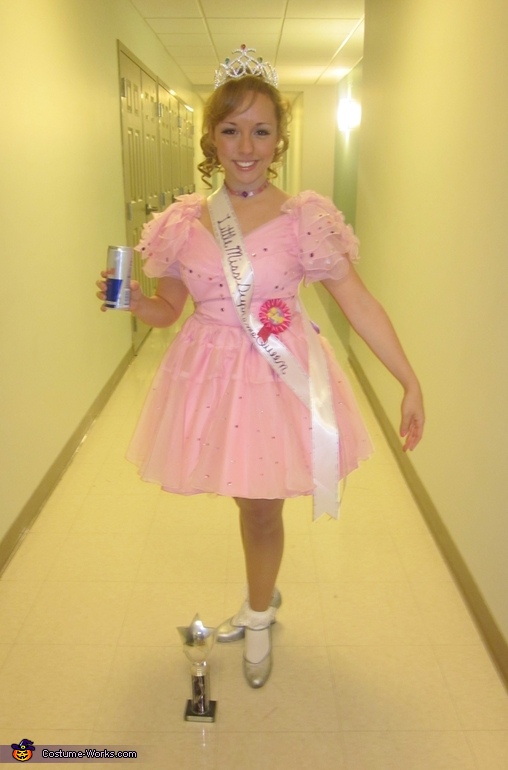 A word from Juliette, the 'Toddler Beauty Pageant Queen' costume creator:
I was inspired by the toddlers on "Toddlers and Tiaras." The dress was originally a floor-length dress from a thrift store but my mother helped me turn it into a sparkly, pouffy creation! And it gave me a great character to play - half the time I was in performance mode with a giant fake smile on my face, and the other half I was throwing a temper tantrum.