Titanic Unsurvivor Costume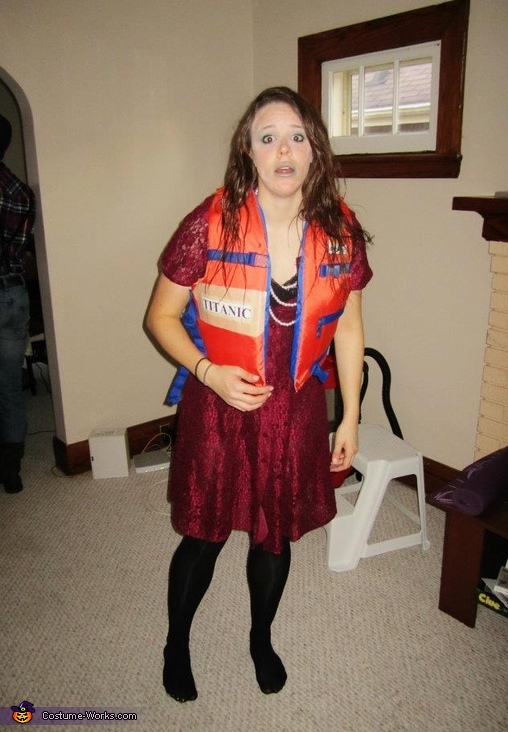 Titantic Unsurvivor (or Rose)
More views:
(click to enlarge)
A word from Rhiannon, the 'Titanic Unsurvivor' costume creator:
This costume was so much fun. It was such a great costume to play up in photos as you can tell. The costume is so simple to do: just dress up in old fashion clothing and get a life jacket with Titanic written on it. Makeup is essential part as well: I put on blue eyeshadow and lipstick, baby poweder on my face, and a whole lot of gel in my hair to make it look wet.

My intial idea was just to be a titantic unsurvivor but the whole night I got called Rose. Either or its an unique, creative and effective costume!