Tiny the Pteranadon from Dinosaur Train Costume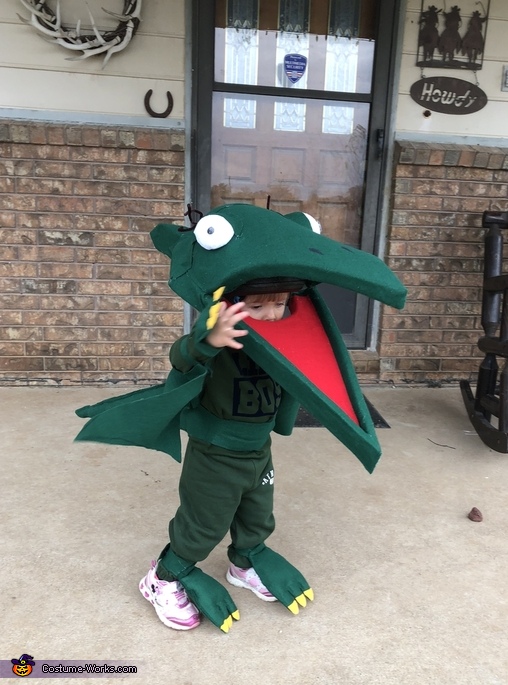 Tiny the Pteranadon
More views:
(click to enlarge)
A word from Chancie, the 'Tiny the Pteranadon from Dinosaur Train' costume creator:
My children love the show the Dinosaur Train, so I decided to make their costumes as characters from the show. My daughter (who just turned 2) was Tiny the Pteranodon. The rest of the family were dressed up as other characters as well. I used a toddler size bycicle helmet to base the head on, upholstery foam for the shape of head, and lots of felt and stuffing to do the rest. There were 7 pieces total (head, tail, wings, 2 hands and 2 feet). All was secured with Velcro for easy on and off. I hot glued everything. Also, I used just plain clothes underneath for ease and to limit cost that wouldn't have another use (green sweats set). All in roughly $25 in materials (does not include the sweats), with most of the cost in the helmet and upholstery foam.
This entry is for the 0-2 baby category.