Tinkerbell Costume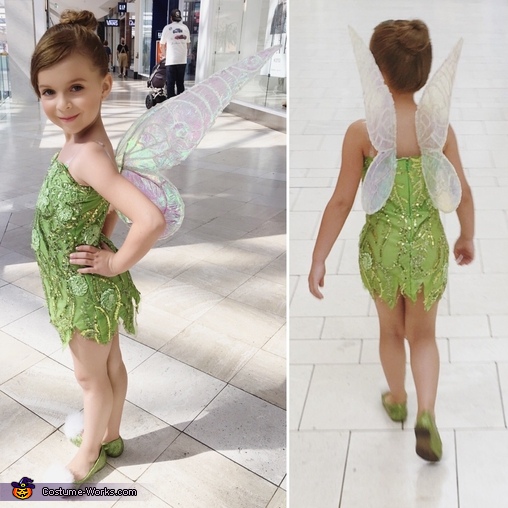 The finished Tinkerbell look!
More views:
(click to enlarge)
A word from Sheilah, the 'Tinkerbell' costume creator:
This is my daughter, Riley(age 6 years old) wearing my handmade Tinkerbell costume. I started planning in July and I designed and created her Tinkerbell dress with built-in pockets for her wings, which I also hand-crafted. I used metal coat hangers, jewelry wire, specialty film and lots of glitter to make the wings. I also painted, glitterfied and glued the poofs onto her shoes.
https://www.instagram.com/iamelletigre/