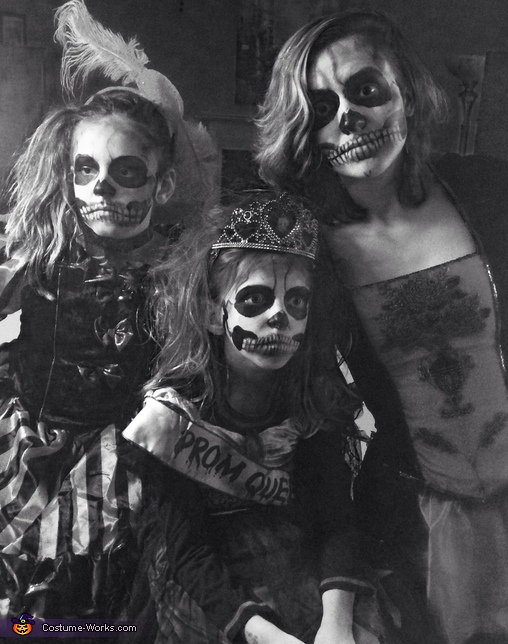 Who turned out all the color
More views:
(click to enlarge)
A word from Calley, the 'Three Skeletons' costume creator:
Sydney-18 is a masquerade skeleton. Peyton-9 is a can-can skeleton. Belle-8 is a prom queen skeleton. I got the idea for their make-up from YouTube videos. The girls love to dress-up and scare people. This...
Read more »