The Hamburglar Costume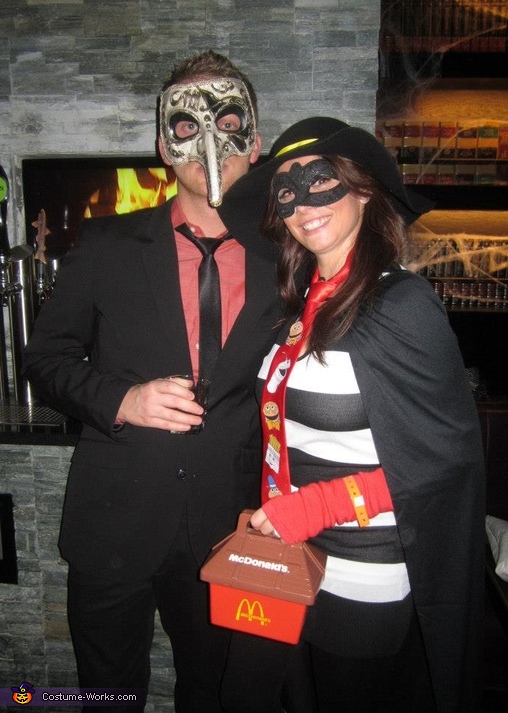 A word from Amanda, the 'The Hamburglar' costume creator:
I am wearing the costume, the idea came to me when I found the black hat on clearance months ago and I started making it all. I hand made the tie from old McDonald's fabric and I even found a vintage McDonald's lunchpail that was my purse for the night. I got stopped everywhere I went that night. Getting out of the cab, going into a store, and waiting in line to get into the bar. People thought it was awesome.