The Nightmare Costume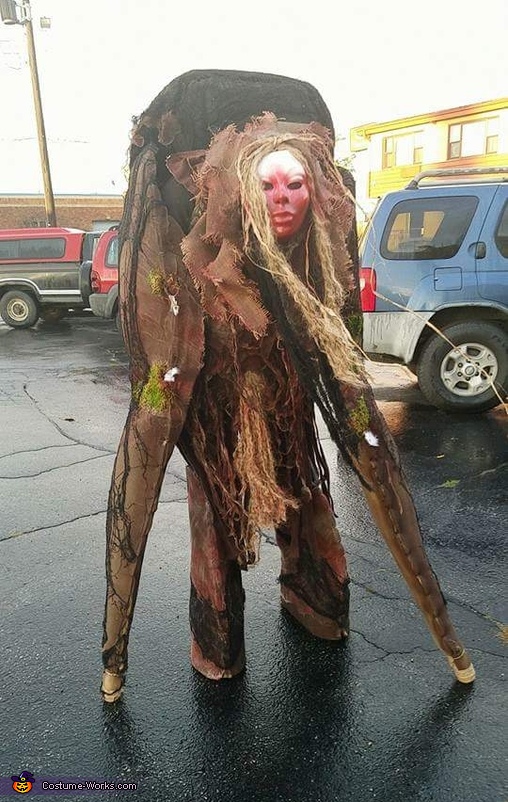 The Nightmare Costume
A word from Dannielle, the 'The Nightmare' costume creator:
All handmade. Arms are made from crutches, foam, zip ties and duct tape. Shoes made from 9 pairs of mens flip flops for height and cover made from foam zip ties and spray paint.
Back piece made from old couch pillows, spray adhesive and foam.