The Flying Monkey Dog Costume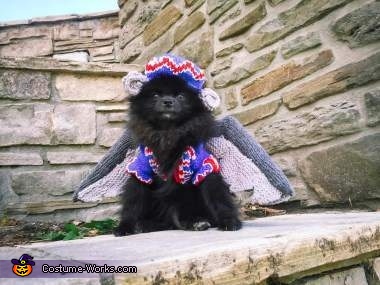 Fox as The Flying Monkey
A word from Kris, the 'The Flying Monkey' costume creator:
My black Pomeranian puppy is 19 months old and the sweetest (and most patient) pup out there! This year he went to two Halloween parties - the first as The Flying Monkey from the Wizard of Oz and the second as Mom's Spaghetti.

For the Flying Monkey costume, it's a hand knit ensemble made by my talented friend, Cassie Leigh!