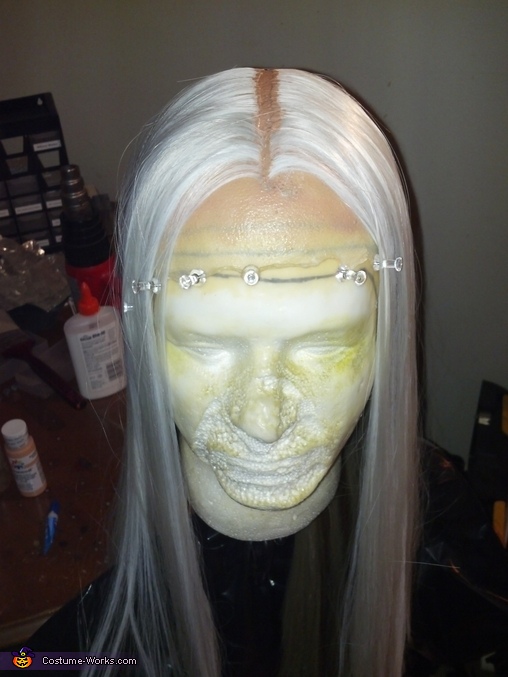 The wig just before the last layers of hair were added.
More views:
(click to enlarge)
A word from Dave, the 'Otis B. Driftwood' costume creator:
I am dressed as the character Otis B. Driftwood from Rob Zombie's movie "The Devil's Rejects". The wig I made myself (I'm really a bald dude with a beard). I started by layering liquid latex on...
Read more »