Terminator Costume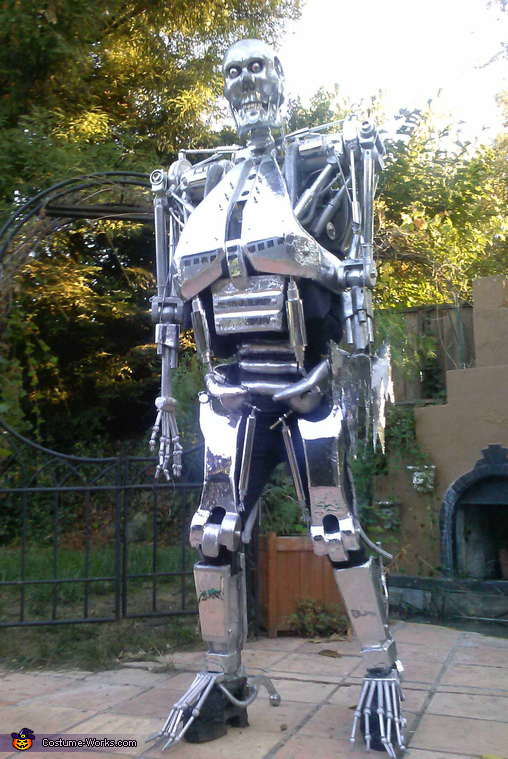 The Terminator
More views:
(click to enlarge)
A word from Julie, the 'Terminator' costume creator:
I am a 5'-1" tall single mom with a son that love Sci-Fi. So my challenge was to build a 6' tall "Terminator" Robot from the movie, which I could get into and control the legs, arms and head.
The Terminator is constructed out of copper pipe, PVC pipe, wood dowels, Styrofoam, contact paper, wire, led lights and battery motors from kids toys all held together by hot glue, all painted metallic silver.
In this costume, my small body frame is hidden by a black bodysuit. Once inside the robot can move freely, the arms move with spinning knifes, red glowing eyes, and talking jaw with realistic teeth carved from my dog's bone. The cost ran me around $75.