Tails from Sonic the Hedgehog Costume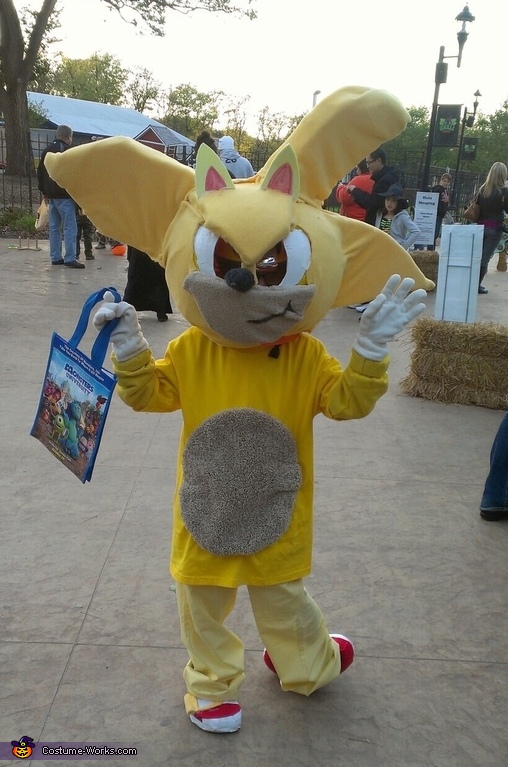 Tails from Sonic
A word from Meg, the 'Tails from Sonic the Hedgehog' costume creator:
My kids always get to choose their own costume. Once they choose however they can't change their mind! My middle son, who's 9, chose tales from sonic the hedgehog.
The head of the costume is made from a giant plastic pumpkin that we cut the eyes out of. It's covered in foam and yellow felt. The body is made of a yellow sweatshirt and the stomach is made from a toilet seat cover. The shoes are an old pair of crocs that are covered in red yellow and white felt. Most of the custom was used with hot glue a little bit of sewing and some paint.