Super Beardie!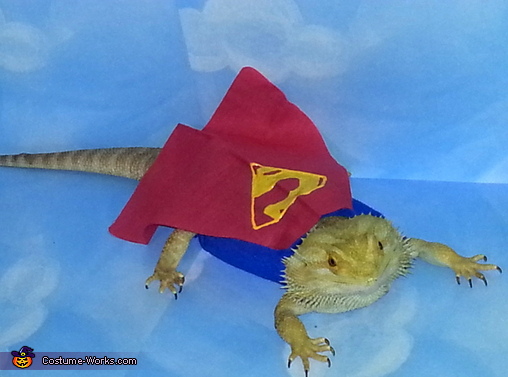 Super Beardie
A word from Tracy, the 'Super Beardie' costume creator:
This is my pet bearded dragon. His name is Icky. I made his costume myself, it is held together with velcro and had puffy-paint superman logo's hand-painted onto it.
It's a bird! It's a plane! No! It's Super Icky!