Sully from Monsters Inc. Costume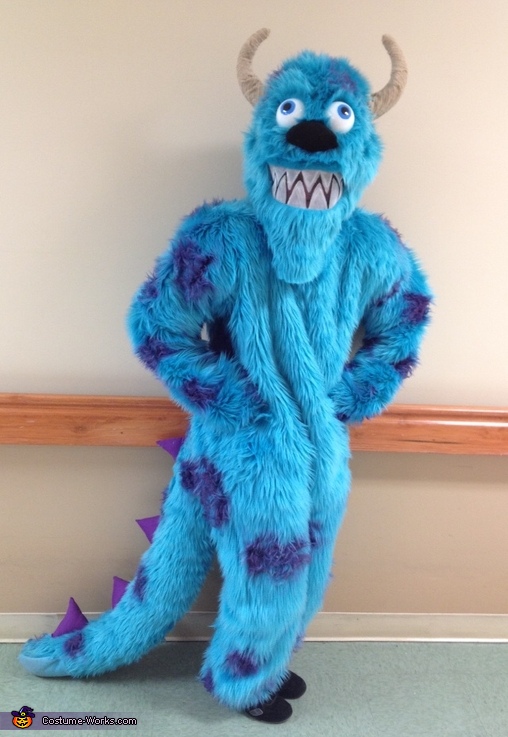 Sully from Monsters Inc.
A word from Phyllis, the 'Sully from Monsters Inc.' costume creator:
I, Phyllis, am wearing the costume. Was an idea suggested by my children and handmade by me. Bought the faux fur off eBay, used spray paint for the spots, halves of "make your own ornaments" for eyes and painted from inside to give them a glossy look, mouth made from screen and teeth painted on screen, horns made from cell foam and wire and wrapped in fabric. Under head is a built up hard hat to give the head height. And wore football shoulder pads under costume to give wider shoulders. Wore it at work the majority of the day and out trick or treating with kids. I love Halloween!