Subzero Costume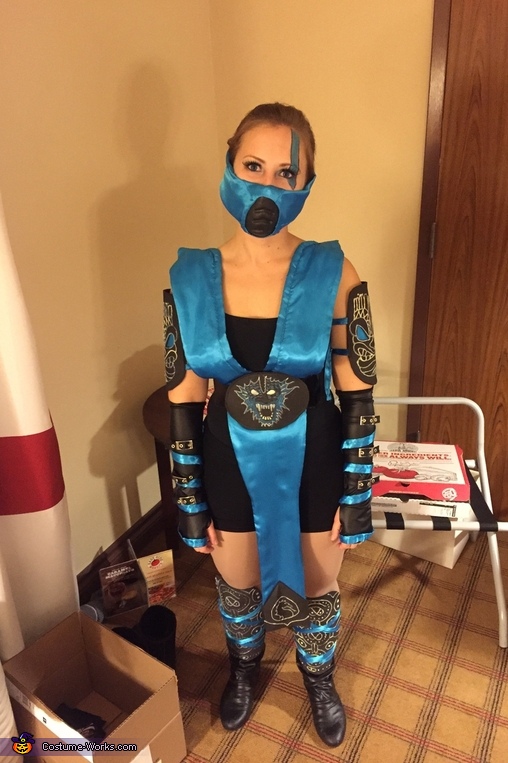 Front view
More views:
(click to enlarge)
A word from Monique, the 'Subzero' costume creator:
A group of us were different mortal kombat characters. 100% homemade except for bodysuit under the costume.
Costume:
Mask - formed to face by melting an old handsplint to make the base. A black bake clay was formed to the splint and blue fabric sewn and glued to the mask
Armour and belt - black dollar store foam. Patterns drawn on foam and coloured in with glow in the dark paint.