Stu and Didi Pickles Costume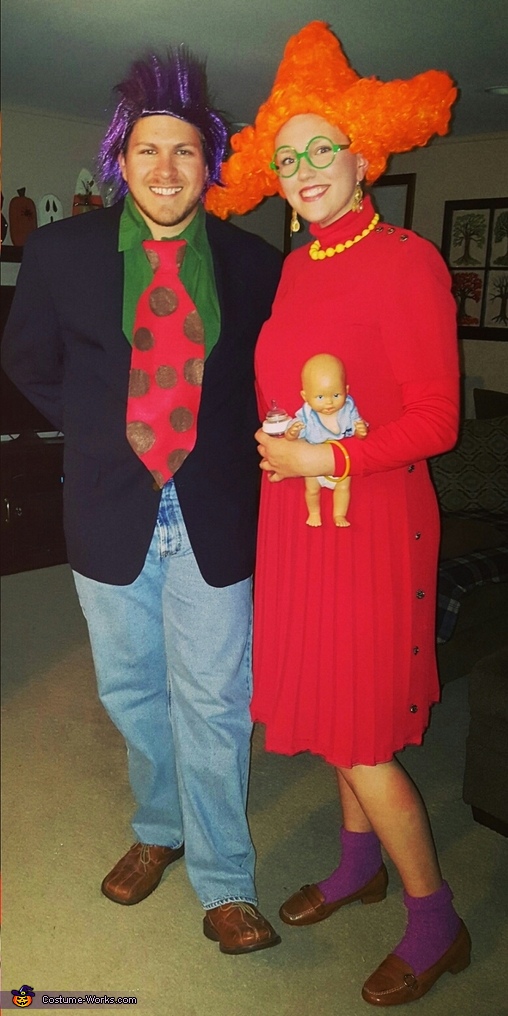 Happy Halloween from Stu and Didi Pickles!
A word from Emily, the 'Stu and Didi Pickles' costume creator:
My boyfriend James and I are Stu and Didi Pickles from Rugrats. Last year we spent our first halloween together and we were Fred and Daphne from scooby doo which is James all time favorite show when he was little. This year our idea was to go with my favorite show when I was little which was Rugrats. We bought all of our clothing and accessories including the baby doll, bottle and wigs from the thrift store. As college students it saves us both time and money.